These are the proposed regulation changes as they appear in the most recent issue of the Maryland Register (click to download) titled Volume 43 Issue 19 September 16, 2016. Not surprisingly, the pdf appears to be copy and paste locked, so screen shots will be posted here.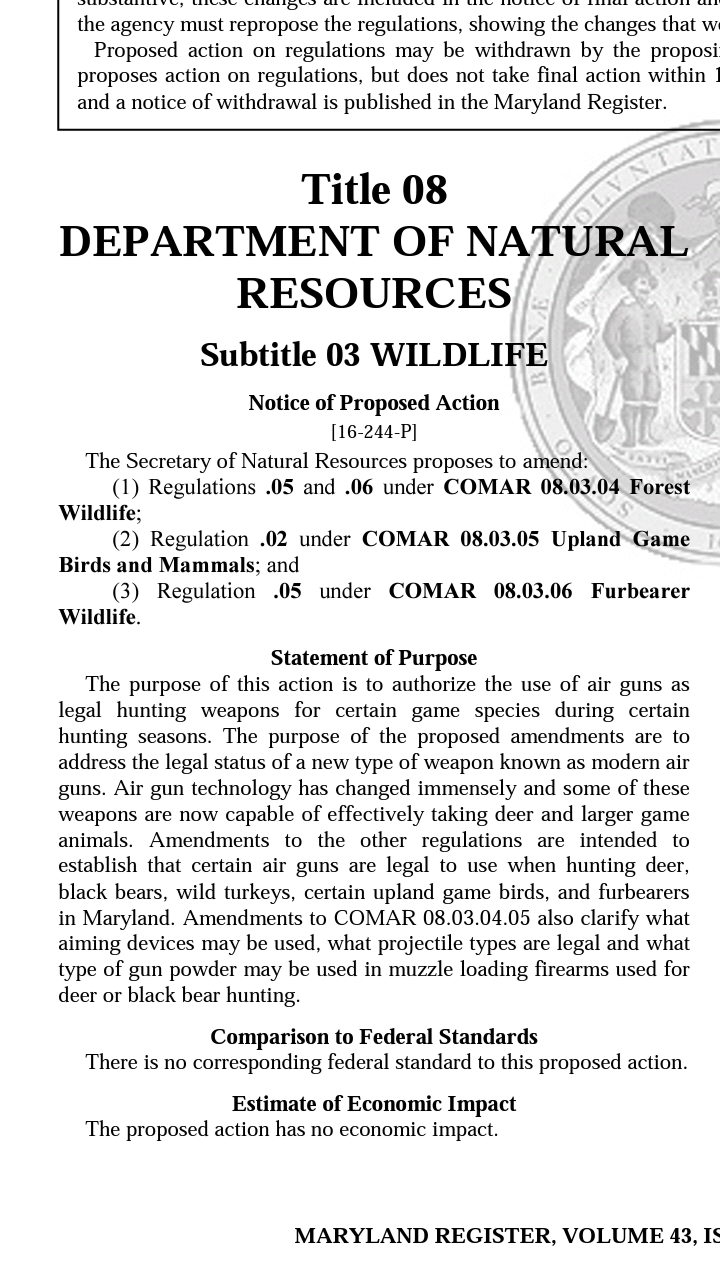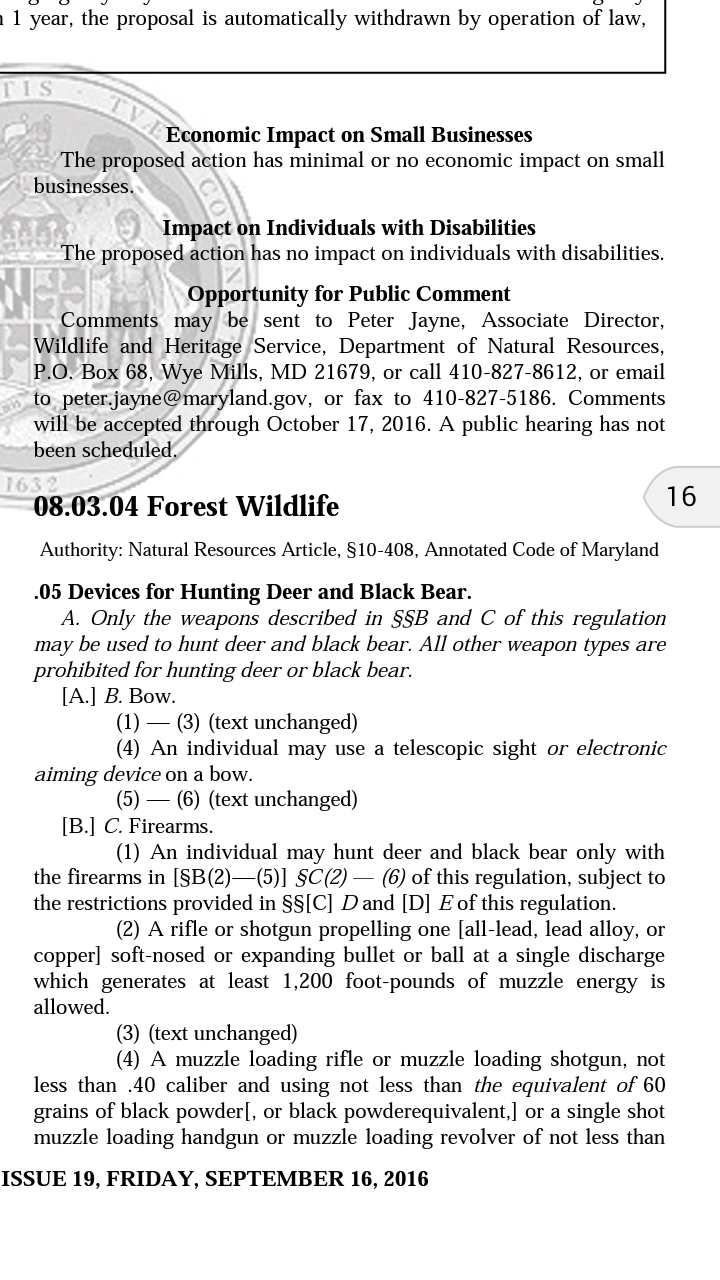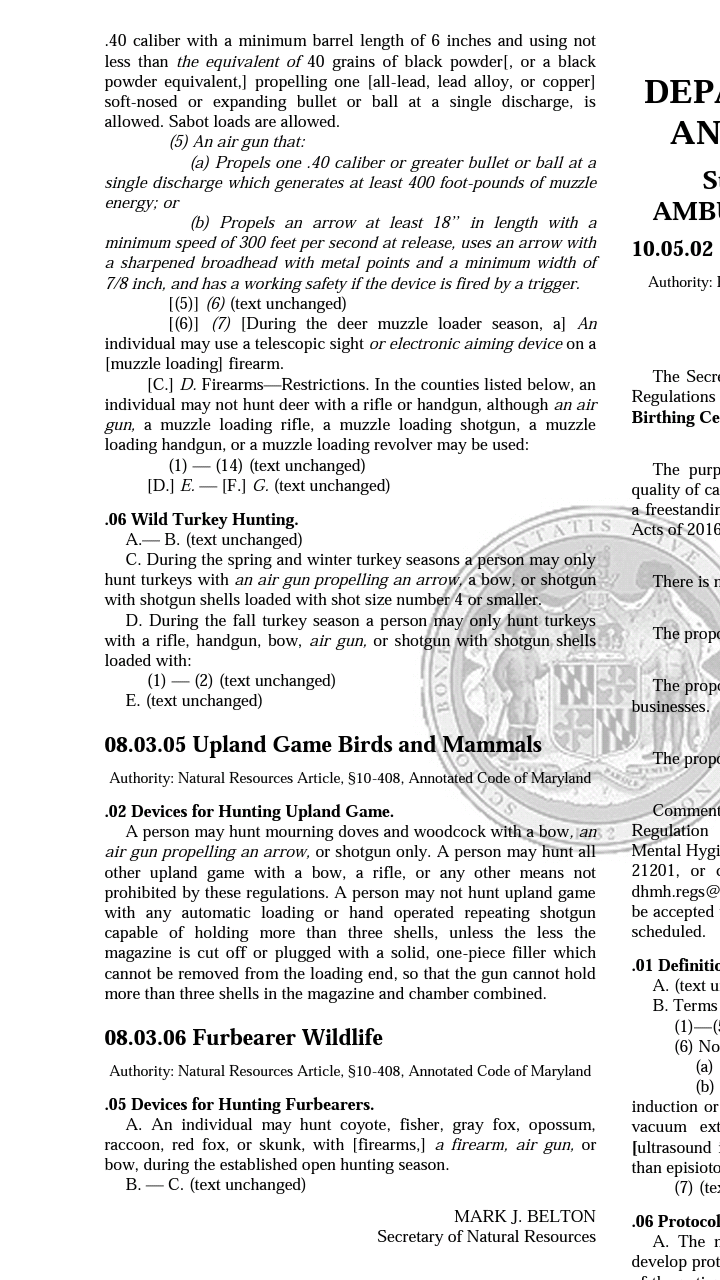 They appear to allow the new air bows for certain hunting upland game, airguns for furbearers, but limit whitetail and black bear hunting to specific types of bows and firearms. This would seem to preclude spears from being used. There also seems to be some changes with the types of sights allowed on bows and airguns. Remember text in italics are the new proposed changes. I'm not an expert on MD hunting laws and regulations, and the MD DNR website has always been atrocious to me, and seems to be getting worse. I was able to find this info myself after calls to DNR produced conflicting answers.
Contact info for people wishing to comment on the proposals, either for or against is shown on the second picture.